Eastbrooke congratulates Dr Gunu Naker from Eastbrooke Medical Centre Carlton who has been honoured with a Medal of the Order of Australia (OAM) for his service to the international community and to medicine at the Australia Day Awards 2020.
Born and raised in Arusha Tanzania, he completed his medical degree from the University of Bombay's prestigious Grant Medical College. He arrived in Australia soon after and has been working in General Practice for almost 50 years. Dr Naker is currently based at Eastbrooke Medical Centre Carlton, where he practices as a senior doctor, treating multi-generations of loyal patients. He also provides after-hours service at St. George Private Hospital. Throughout his career, he has contributed to the education of young medical professionals with his work at the University of NSW.
As a dedicated doctor, he has constantly upskilling to provide the best care for his patients. Dr Naker completed a fellowship in acupuncture FAMAC (Fellowship of the Australian Medical Acupuncture College) and an MPM (Minor Psychiatric Morbidity) from the University of NSW.
Dr Naker has been involved in charitable activities since he was a child and now throughout Sydney's Indian community Dr Naker is well known for his voluntary work. His volunteer work has seen him to be involved with the Sathya Sai International Organisation since 1983. As a doctor he has been able to use his skills in communities that really need help, taking him to India and Fiji where he has been a team leader at the Medical Camp since 2006.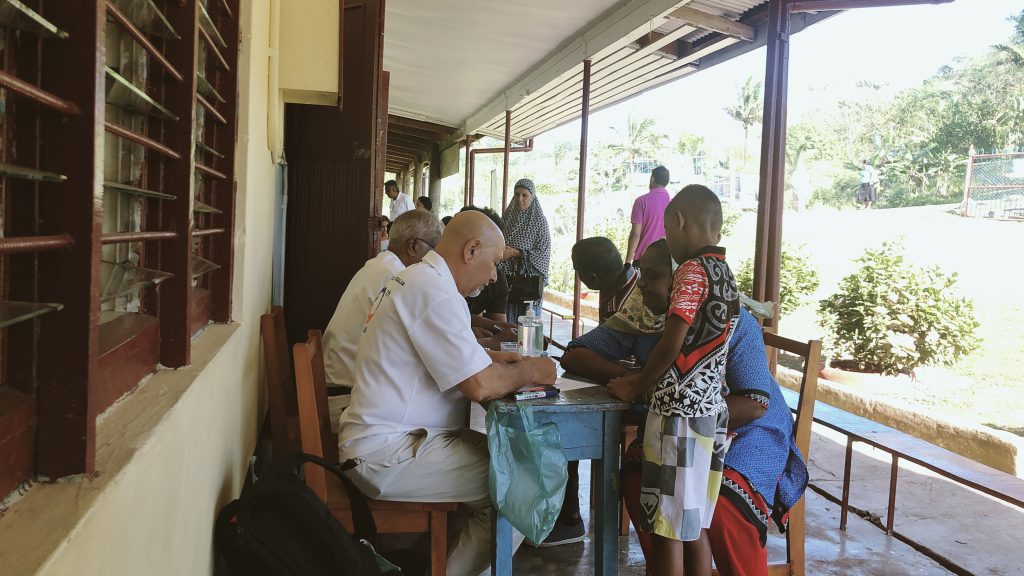 Today he is the driving force behind the Sai Medical Camp that is conducted every year. This work is supported by Eastbrooke Medical Centres and involves encouraging other doctors and allied health professionals to volunteer their services in numerous outreach programs in Fiji – providing medical checks and much needed support to these communities.
In 2007 RAIN (Resourceful Australian Indian Network) first approached Dr Naker to help raise funds for a senior's centre. In a short time, Dr Naker was on the group's executive committee, working tirelessly RAIN is now a model organisation serving the needs for 150 seniors.
Ask Dr Gunu Naker what his proudest achievement has been in his 50-year career as a GP, and he'll say with characteristic modesty, "Respect from my patients and their confidence in me."