Are you eligible for a free flu shot?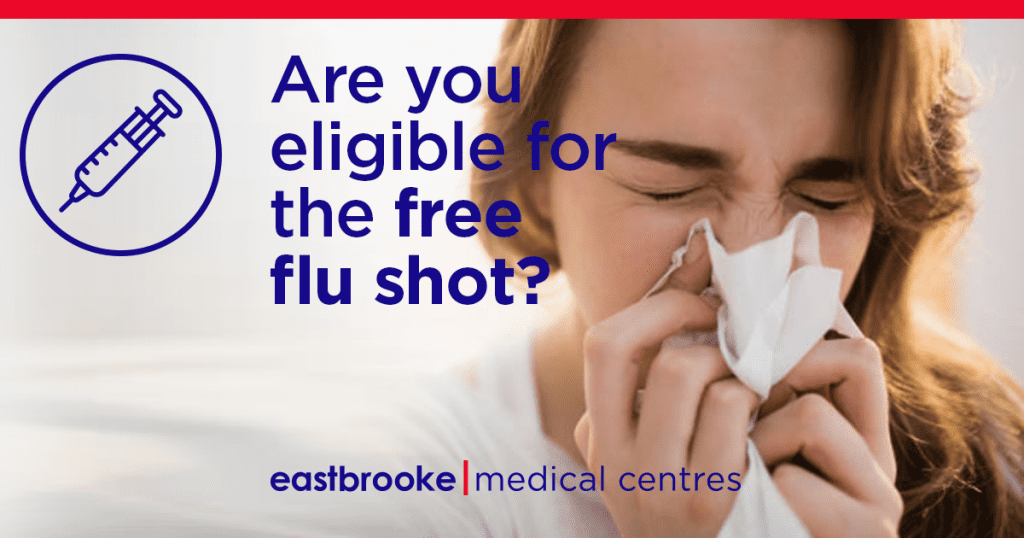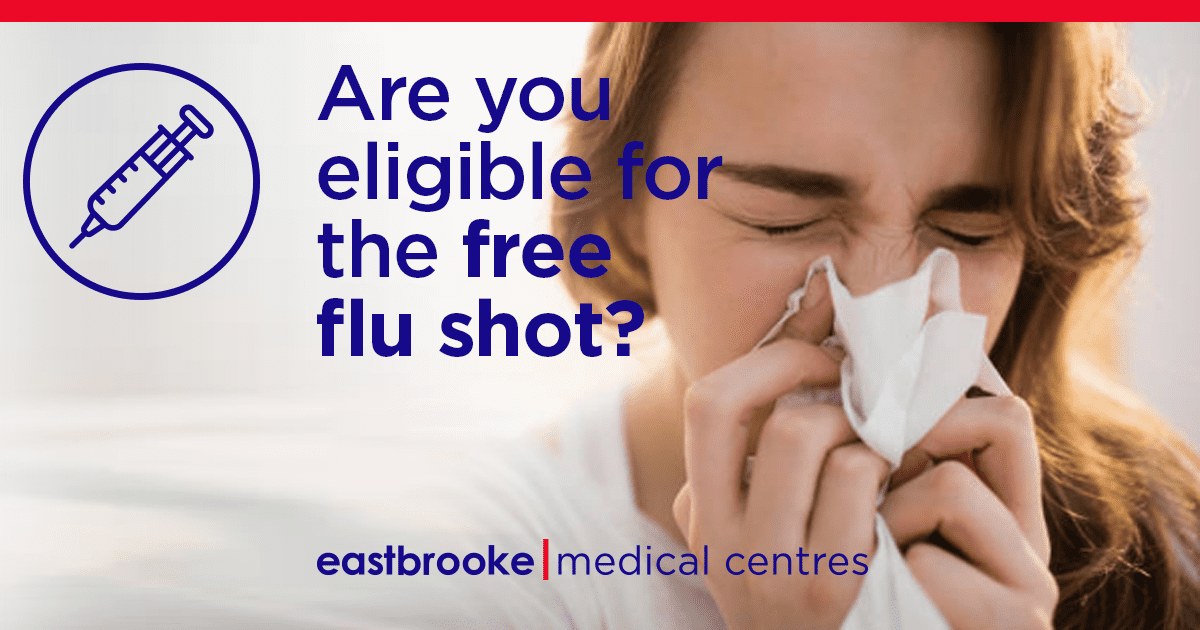 Flu vaccines are available for free in 2018 for certain groups of people due to their increased risk of complications from the flu:
All children aged six months to less than five years old
Aboriginal and/or Torres Strait Islander persons aged 6 months to less than 5 years or those over 15 years
All people aged over 6 months who have certain medical conditions which increase the risk of influenza complications; for example, severe asthma, lung or heart disease, low immunity or diabetes
All adults aged over 65 years
Pregnant women (during any stage of pregnancy).
Call your Eastbrooke Medical Centre to ensure they have the vaccine available and make an appointment to get your flu shot if you haven't already.
For more information about the free flu vaccination click on your State below:
Victoria